The Keti Koti path
6. The cotton printing works in De Volmolen
(Plantsoen Noord 2)
At an important location in Amersfoort, next to the monumental Koppelpoort, you will find the national monument De Volmolen. In 1645, this complex was built for the textile industry, against the 2nd city wall, on the water. These watermills replaced the centuries-old manual process of 'vollen', or felting and waterproofing the woven wool.
mersfoort has a rich past in the textile industry. About three hundred years ago, two Amsterdam United East India Company (VOC) merchants established the first cotton printing works in Europe in Amersfoort. For many centuries, vast fortunes were made with printed cotton (so-called chintz) and the natural dye indigo. In the first instance, they were brought in from India. Once the people of Europe began printing cotton, however, the production of both cotton and indigo moved to America, where the notorious plantations were created. This trade and the expansion of indigo and cotton is therefore inherently linked to enforced migration, exploitation and slavery'.
(Text continues below the photo)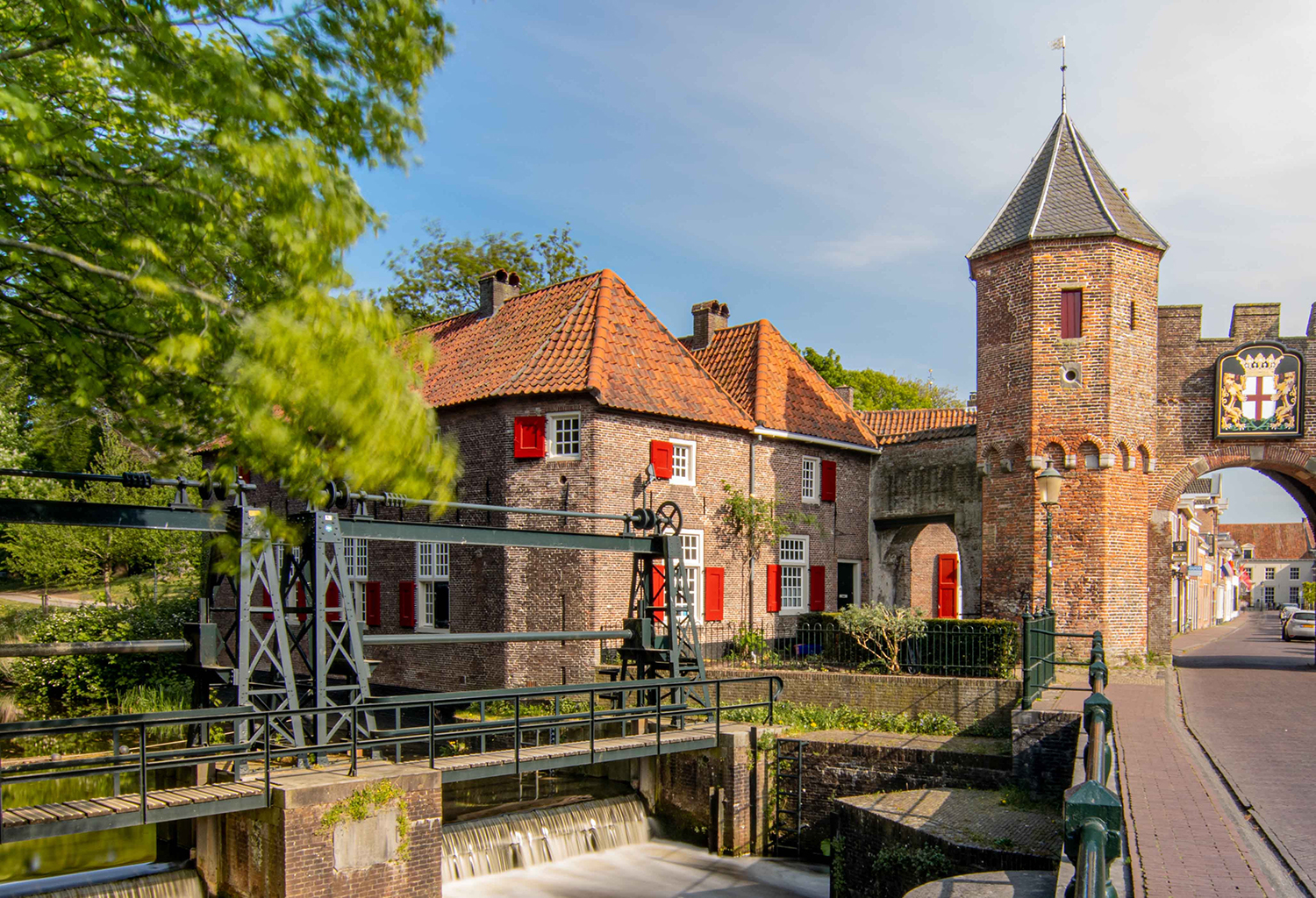 The opening of 'De Katoendrukkerij' (The cotton printers') on 24 October 2020 in De Volmolen brought an exceptional heritage back into the city. De Katoendrukkerij is a specialised workshop focussing on cotton printing, also referred to internationally as wood block printing. At the Katoendrukkerij, you can print your own textiles or paper using the collection of wooden, hand-made printing blocks.
Founder of De Katoendrukkerij, Nathalie Cassée recognised this history and used the opportunity, on the basis of the current Katoendrukkerij, to ensure that programming included a structural focus on both the 400-year shared cultural heritage with India and Amersfoort's colonial past. National monument De Volmolen is a symbol of the centuries-old textile industry in Amersfoort, of which De Katoendrukkerij is part.
Cotton printing was added to the Inventory of Intangible Cultural Heritage in the Netherlands in 2021. Not just as a workplace for cotton printing, but also due to the topic of sustainability and the focus on the (historical) background of this craft.
Would you like to learn more about ancient printing techniques? Or find out about printing with hand-made wooden printing blocks on paper, textiles, ceramics or other materials? www.dekatoendrukkerij.nl