The Colonial Walk
1. – Steven Van Der Hagen (1563-1621)
Steven van der Hagenlaan
Steven van der Hagen was born in Amersfoort. His father lived in Bruges and his mother left for the city too a short time after his birth. Steven was raised by his grandfather, on his mother's side, until the age of around 10. n 1603, the board of the United East India Company (VOC) in the Netherlands, 'Heren XVII' (Lords Seventeen), appointed Van der Hagen as admiral of the first fleet which was sent to East Asia. Frederik de Houtman (1571-1622) was also on board (see Colonial Walk Gouda)). On 23 February 1605, Van der Hagen sailed into Hitu Bay, the northern area of the island of Ambon. With support from the local population, he took over the fort and the other Portuguese properties on the island without resistance or violence.
(Text continues below the photo)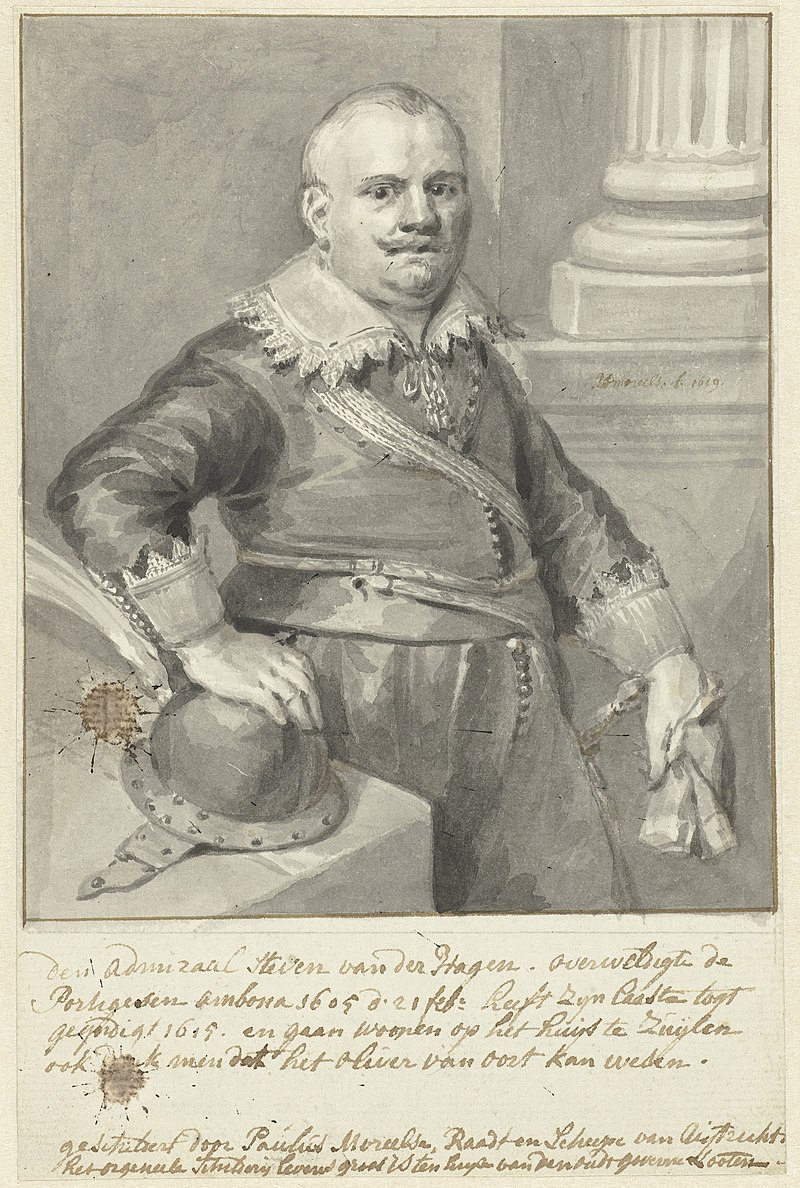 It was the first territorial property for the VOC in the Indonesian archipelago. In 1614, Van der Hagen was appointed as a member of the Council of the Indies. This council was led by the governor-general and together they formed the main government of the VOC empire in Asia. Van der Hagen served under the governors-general Gerard Reynst, Laurens Reael and then under Jan Pieterszoon Coen. He was one of the few who protested against the harsh policy of the VOC's directors. The 'Heren XVII' wanted to acquire a monopoly position with regard to supplying cloves, at any cost. If necessary, Asian ships were repelled from the clove areas using force. Van der Hagen believed that the VOC should drive them out of the market by expanding supplies. The 'Heren XVII', however, stayed true to their violent policies. In 1618, Van der Hagen resigned. He died in 1621 from the bubonic plague and was buried in Utrecht.